Experts in Metal Fabricating for over 45 years
Discover why A-W Airflo Industries is the perfect choice to handle your next project.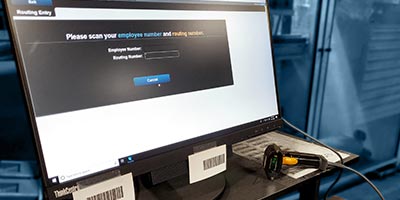 Notice:
A-W Airflo Industries understands that there are concerns pertaining to the COVID-19 / Coronavirus pandemic and it's potential effect on business operations.
We would like to confirm that A-W Airflo Industries will remain open for business and will continue to provide a quality level of service while taking the recommended health precautions.
If you have any questions, please do not hesitate to contact us.
Welcome to A-W Airflo Industries
Founded in 1974, A-W Airflo Industries has been a major supplier of precision metal fabricated parts for nearly half a century. As a veteran owned and family-operated manufacturing plant, A-W Airflo understands the value of a quality product and personalized customer service.
With extended in-house manufacturing capabilities including assembling, powdercoating, and silkscreening, we have experience in nearly every aspect of sheet metal manufacturing. Whether it is simple bracketry, acoustic speaker housings, or complex medical cabinets, the craftsmen at A-W Airflo take pride in an expert level of craftsmanship, competitive pricing, and on-time deliveries.
Operating in a massive 22,000 square-foot facility, A-W Airflo has amassed a considerable amount of specialty manufacturing equipment to serve our customers. The newest machinery includes the Amada HG8025 press and our Trumpf TruPunch 2000, both featuring revolutionary production-enhancing features that allows us to deliver accurate and detailed products to our clients.
For our experience, resources, and commitment to excellence, trust A-W Airflo Industries with your next metal fabrication project.